The FEBS/EMBO Women in Science Award Lecture

The Biochemistry Global Summit is honoured with a plenary lecture from the 2022 FEBS/EMBO Women in Science Award winner.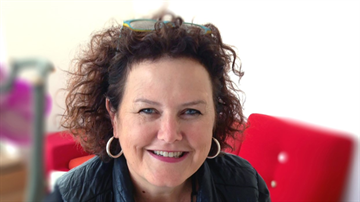 The FEBS/EMBO Women in Science Award recognizes major contributions by female scientists working in Europe to life sciences research in the past five years. The recipients are also inspiring role models for future generations of scientists. The annual award of 10,000 euros and a bronze statuette will be presented at The Biochemistty Global Summit, where the winner will also give a plenary lecture.

EMBO and FEBS are pleased to announce Erin Schuman of the Max Planck Institute for Brain Research, Frankfurt, Germany, as the recipient of this year's FEBS/EMBO Women in Science Award. Schuman receives the award for her outstanding research on synaptic plasticity – the strengthening and weakening of synapses – and her commitment to supporting women in science at both the institutional and personal level.

'Receiving the FEBS/EMBO Women in Science Award is a huge honour. This recognition is the culmination of a long scientific story that has been revealed together with the many talented scientists I have had the privilege of working with. I smile when I think about each past and present lab member who has contributed to this body of work. As a senior scientist, I am also proud that our efforts to improve the representation and respect for women in science have been recognized," Schuman says about the award. Read the full press release, including more about her research work, on the FEBS website here, or see a short biography on the Congress plenary speaker page here.

Join us on Monday 11 July 14:30 for the FEBS/EMBO Women in Science Award Lecture session!